Getting the best out of Nigerian Seminars and Trainings website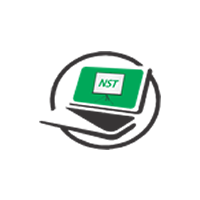 As a result of the emails and phone calls we have been receiving from so many subscribers, who may have had challenges navigating through the Nigerian seminars and trainings website, it has become necessary to share with you some of the ways you can productively navigate your way through and get the best out of your visit to the website.
To get whatever information you need on any course, training seminars or conference you'd like to attend, please take the following steps:
Browse through the site to select your preferred course

Click on the course title (it opens up the details page)

Click on the "contact provider" button and drop a message for the course provider

The course provider will get your message and contact you within 2 business days.

Where the training provider does not contact you within the stipulated time, use the "contact us" button on the menu bar to send us an email

We will get in touch with the trainings provider and get back to you.
Search Options
We have provided several search options to help you access information as quickly as possible. These options include the following:
The Google Site Search
Located on top of every page of the site on the menu bar, this offers a deep search of the site and renders results based on search parameters. Simply type in your query as indicated below and press the enter key on keypad.
2. The Search Bar
Located at the top of the homepage, the search bar offers several search functionalities which may be used individually or collectively like "search by categories", "search by month, "Search by training provider" and "search by country"
3. The Category Search
Located on the left side bar of the site, this presents a list of all available events on the website sorted according to categories. To search for training in corporate governance for instance, simply click the corporate governance tab on the events categories list. You will be taken to the page where all training, seminars or conferences in corporate governance are populated. Same goes for all other categories.
Below this category search, you will also find options to search for events in Nigeria (filtered according to states, events by countries (global), training providers in Nigeria, training providers by categories and training providers by countries (global).
The purpose of all these search options is to simplify your navigation and make your stay on the site as rewarding and stress free as possible.
Have you been receiving our training alert? Please click here to update your subscription or subscribe if you have not subscribed.
Have ideas, complaints, and/or comments? Click here to share it with us.
Remember, to continue to receive our emails in your mailbox, it is important you add us to your mailing list. Please do that now!
More to come....
Cheers